China and Russia are strategic partners in their pursuit of challenging the existing global order, which they perceive as dominated by the United States and its allies. They align on several key issues:
Opposition to U.S. Leadership: Both China and Russia share a common goal of diminishing U.S. global influence and have cooperated in various international forums to counter what they perceive as a U.S.-led international order.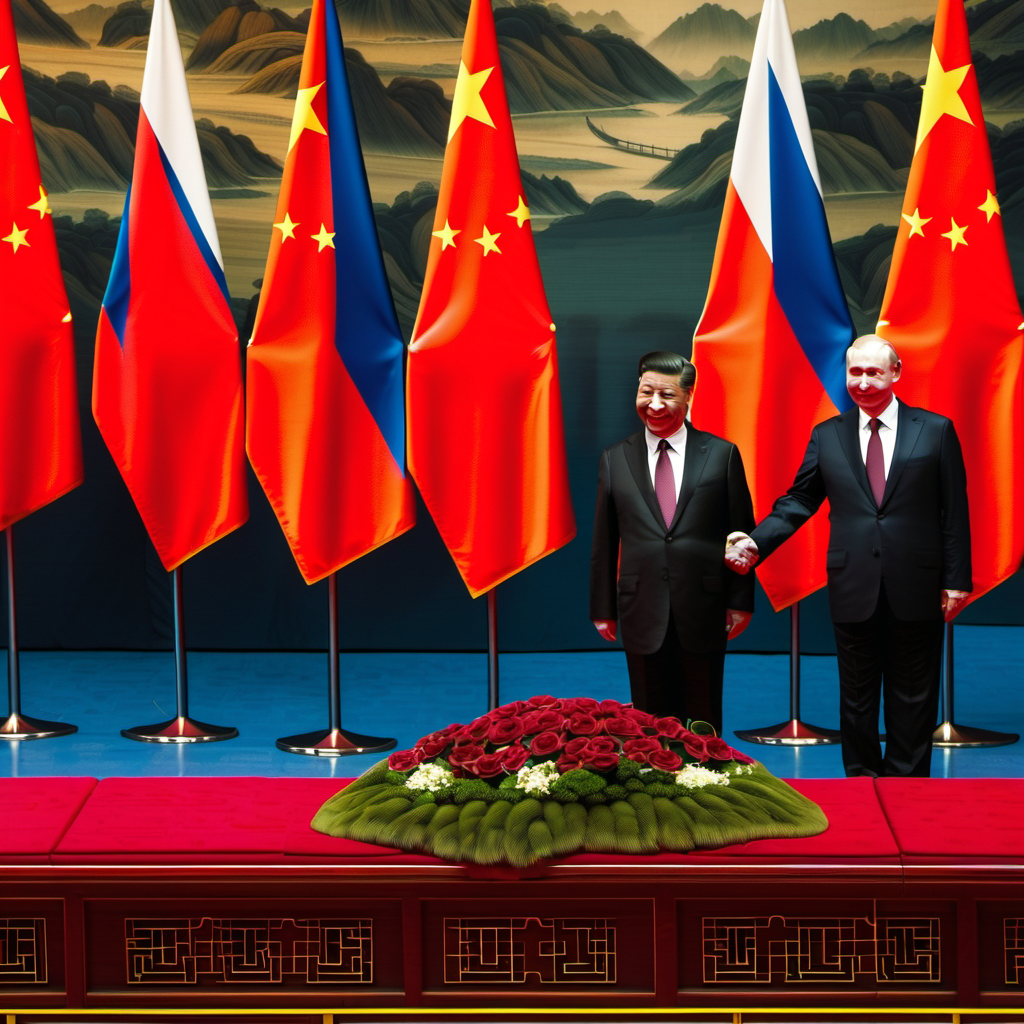 Resistance to Unilateral Sanctions: They jointly express opposition to the use of unilateral sanctions as a foreign policy tool, which they argue undermines the sovereignty of nations. This stance aligns with their desire to reduce the influence of the U.S. dollar in the global economy.
Multilateral Cooperation: The PRC and Russia frequently collaborate in multilateral settings, such as the United Nations, SCO, BRICS, and the G20, to advance their shared interests and challenge Western dominance in these forums.
Strategic Alignment: While not formal allies, their strategic alignment on issues like national sovereignty, territorial integrity, and economic development strengthens their diplomatic cooperation and opposition to Western-led initiatives.
Military Cooperation and Security:
Military Collaboration: China and Russia engage in significant military cooperation, including joint exercises, intelligence sharing, and joint development of weapons systems. Their military ties have deepened over the years, enhancing their strategic capabilities.
The Shanghai Cooperation Organization (SCO): Both countries are founding members of the SCO, an organization primarily focused on security affairs in Eurasia. This platform allows them to work together on regional security challenges.
Economic and Commercial Ties:
"De-dollarization": China and Russia are partners in efforts to reduce reliance on the U.S. dollar in global trade and finance. They seek to promote their own currencies and alternative financial mechanisms, challenging the dollar's status as the world's primary reserve currency.
Trade and Investment: The two nations maintain strong commercial and financial ties, with growing trade volumes and investments in various sectors. They are also connected through the Belt and Road Initiative (BRI) and the Eurasian Economic Union (EEU), aiming to harmonize their overlapping interests in these ventures.
Challenges and Skepticism:
Historical Mistrust: Despite their current cooperation, both China and Russia have a history of rivalry, including a border war in the 1960s. This historical mistrust still lingers and shapes their approach to the relationship.
Economic Asymmetry: Russia remains wary of China's economic dominance, even as they deepen their cooperation. Russian officials are cautious about becoming overly reliant on China's economic and political support.
No Formal Alliance: The China-Russia relationship does not constitute a formal alliance with binding defense commitments. Russian officials are particularly cautious about being drawn into potential conflicts, such as those related to Taiwan.
In summary, the China-Russia relationship is characterized by a complex mix of cooperation and competition. While they share common interests in challenging the U.S.-led global order, historical mistrust and economic disparities continue to shape the dynamics of their partnership.