Moscow's glamour appearance is a Potemkin village. The Russian economy is in trouble, and it is not clear how long the government can maintain the illusion of prosperity.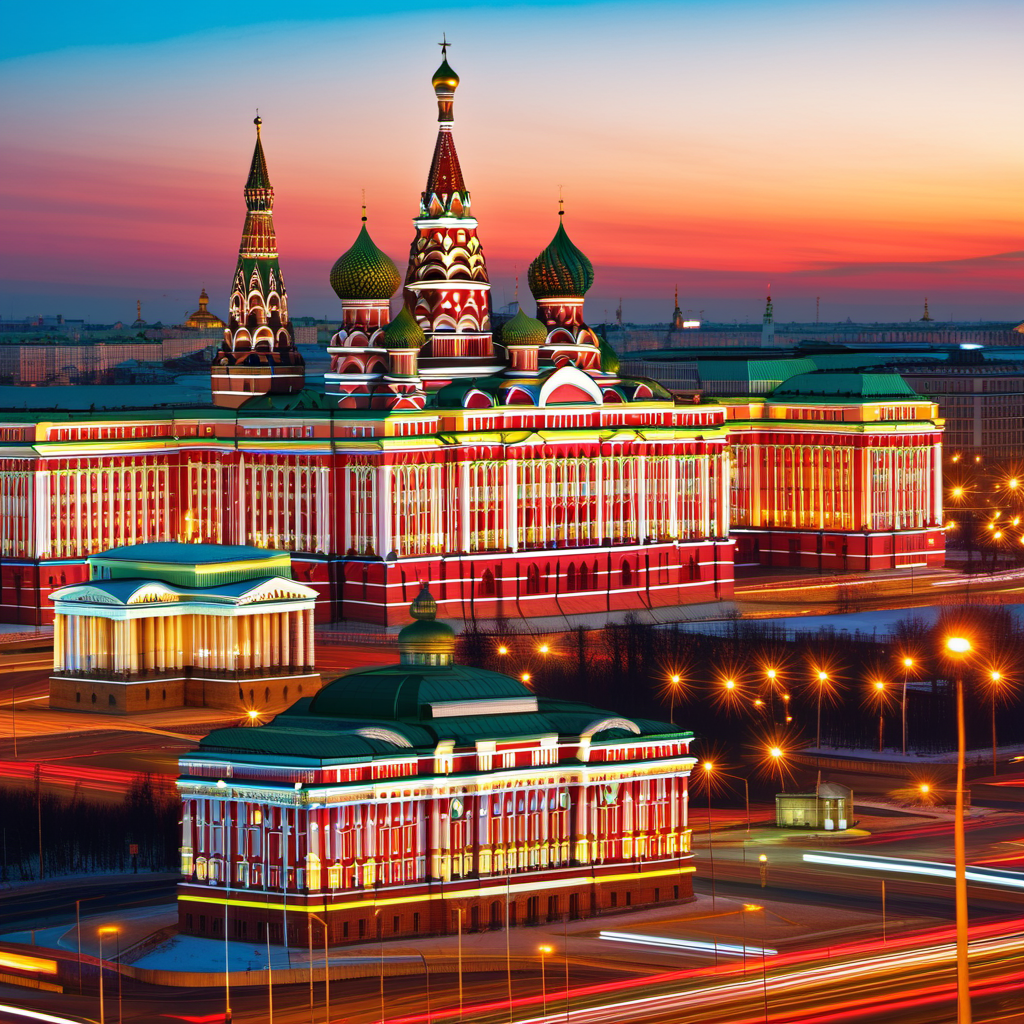 Russia is losing the war in Ukraine:
Russia has failed to achieve its initial goal of taking Kyiv, the Ukrainian capital.
Russia has suffered heavy casualties, with estimates of Russian military deaths ranging from 150,000 to 250,000.
Russia's economy is in a shambles, due to sanctions imposed by the West.
Russia is facing increasing international isolation.
Ukraine has received significant military and financial aid from the West, which has helped it to resist the Russian invasion.
On the top of that the Russian economy finds itself mired in a quagmire of systemic challenges that cast a shadow over its future prospects. A tapestry of interwoven issues threatens to erode the very foundations of economic stability, leaving a trail of gloom and uncertainty in its wake.
The energy-dependent nature of the Russian economy stands as a precarious house of cards. Overreliance on oil and gas exports exposes the nation to the capricious fluctuations of global energy markets. As the world advances towards cleaner and more sustainable energy sources, demand for Russia's hydrocarbon exports wanes, rendering its economic growth vulnerable to the mercurial winds of geopolitical tensions and environmental concerns.
A backdrop of persistent corruption, bureaucracy, and lackluster institutional reforms adds further weight to this economic albatross. These endemic issues deter much-needed foreign direct investment and inhibit the development of a diversified and innovative economy. The Russian economic landscape remains characterized by the concentration of wealth and power, as a select few oligarchs continue to wield disproportionate influence, leaving a vast swathe of the population trapped in a cycle of economic stagnation.
The ongoing demographic crisis presents another somber facet to this forecast. A shrinking and aging population, coupled with a dwindling labor force, imparts a long-term strain on the pension system and social services, as the government struggles to meet the needs of an increasingly elderly citizenry. This demographic erosion compounds with a brain drain, as skilled professionals seek better opportunities abroad, depriving the nation of the talents required to drive meaningful innovation and sustainable growth.
Geopolitical tensions further darken the outlook. Sanctions imposed by Western nations in response to Russia's aggressive foreign policies curtail access to international financial markets and technology transfers, stifling the prospects of Russian companies and limiting their expansion potential. This isolation hampers the development of robust trade relationships and impedes the country's ability to modernize its industries.
The cyclical nature of economic volatility, exacerbated by a lack of economic diversification, contributes to a sense of perpetual uncertainty. The Russian economy remains a prisoner of its past, unable to break free from the vicious cycle of boom and bust driven by global market dynamics and internal vulnerabilities.
In summation, the Russian economy's future appears shrouded in a cloud of uncertainty and pessimism. Without a comprehensive and committed effort to address its fundamental structural issues, diversify its economic base, and cultivate an environment conducive to innovation and investment, the gloomy forecast for Russia's economic trajectory seems sadly inevitable.