In the land where dragons once soared, shadows now loom over the Middle Kingdom's prosperity. The great economic symphony that once resonated with harmonious growth now echoes with dissonance. The fabric of the celestial silk road seems frayed, as the foundations of the red empire tremble beneath the weight of hidden burdens. In August, China experienced a decline in both its exports and imports due to the combined effects of reduced international demand and subdued consumer expenditures, which placed significant constraints on enterprises within the world's second-largest economy.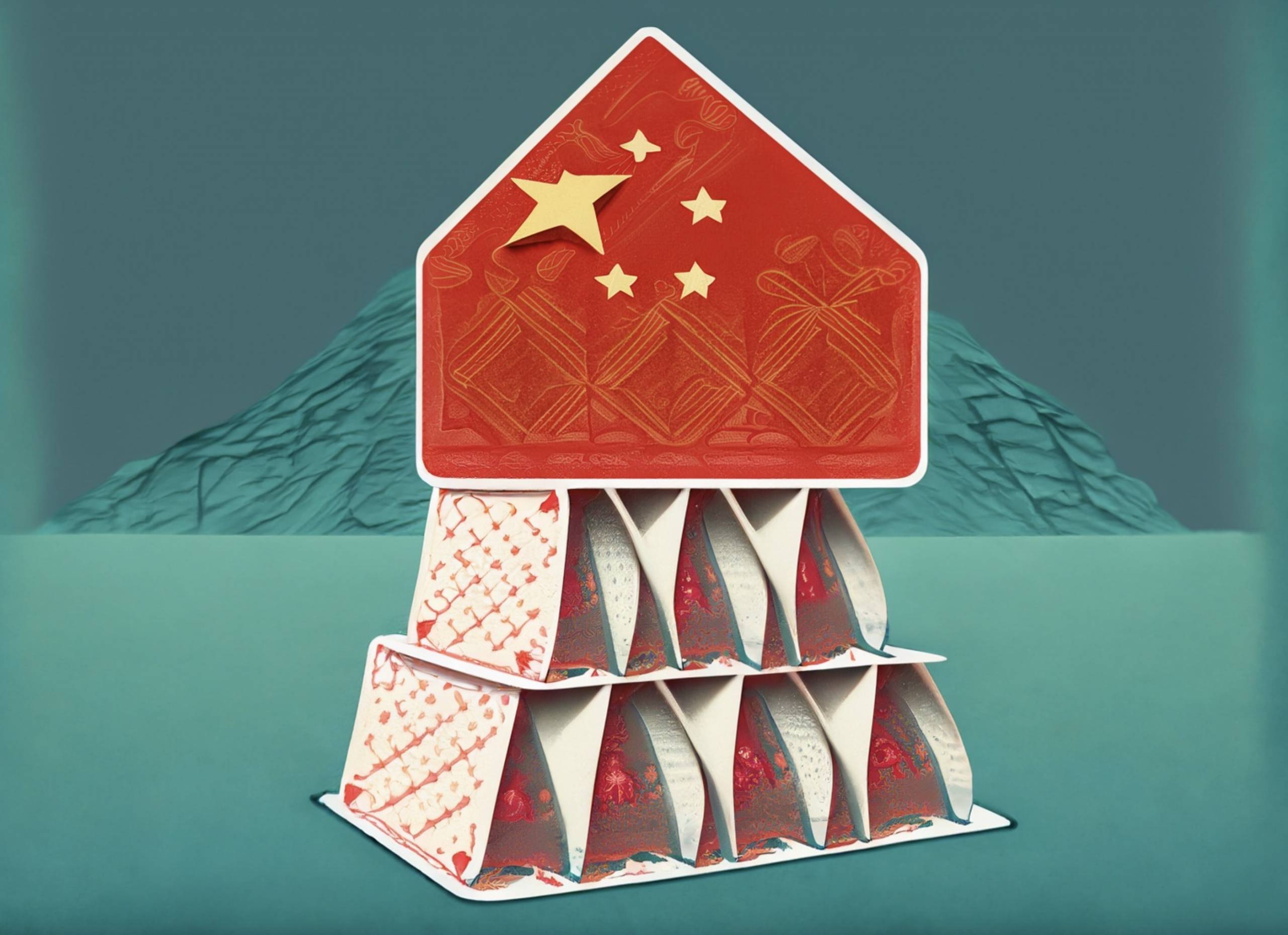 Amidst the neon glow of urban skylines, a haze of uncertainty drifts like mist over ancient mountains. The spirit of growth, once propelled by factories' humming, now falters as the world shifts its gaze to greener pastures. The trade winds that once filled the sails of prosperity now carry whispers of discontent.
The currency, once a mighty yuan, now dances to the tune of capricious winds, its value tossed upon turbulent seas. Foreign investments that once flowed like rivers into the heartland now divert their course, seeking more stable shores.
Beneath the glittering facades of glass and steel, the foundation of trust erodes. As towering debt mountains cast their ominous shadows, the great architects of this economic saga struggle to mend the cracks in the walls of growth. The alchemical fusion of state control and market forces that once yielded miracles now reveals its flawed nature, like a porcelain vase cracked from within.
And as the wheels of progress turn slower, echoes of discontent reverberate through the labyrinthine streets of the great cities. The masses, once pacified by the promise of a brighter tomorrow, now whisper words of frustration and doubt. The guardians of stability cast their nets wider, seeking to quell murmurs that challenge the harmonious narrative.
In this land where history and destiny intertwine, the future shrouds itself in a mist of uncertainty. The path ahead seems treacherous, riddled with obstacles both seen and unseen. The dragons that once symbolized power and strength now rest, their slumber mirroring the unease that ripples through this vast realm.
Thus, the cosmic dance of yin and yang takes a somber turn, as the celestial empire grapples with its own shadows. In this tale of contrasts, where ancient traditions meet modern ambitions, the narrative of the Chinese economy finds itself at a crossroads, where the harmony of past and present meets the discord of unforeseen challenges.